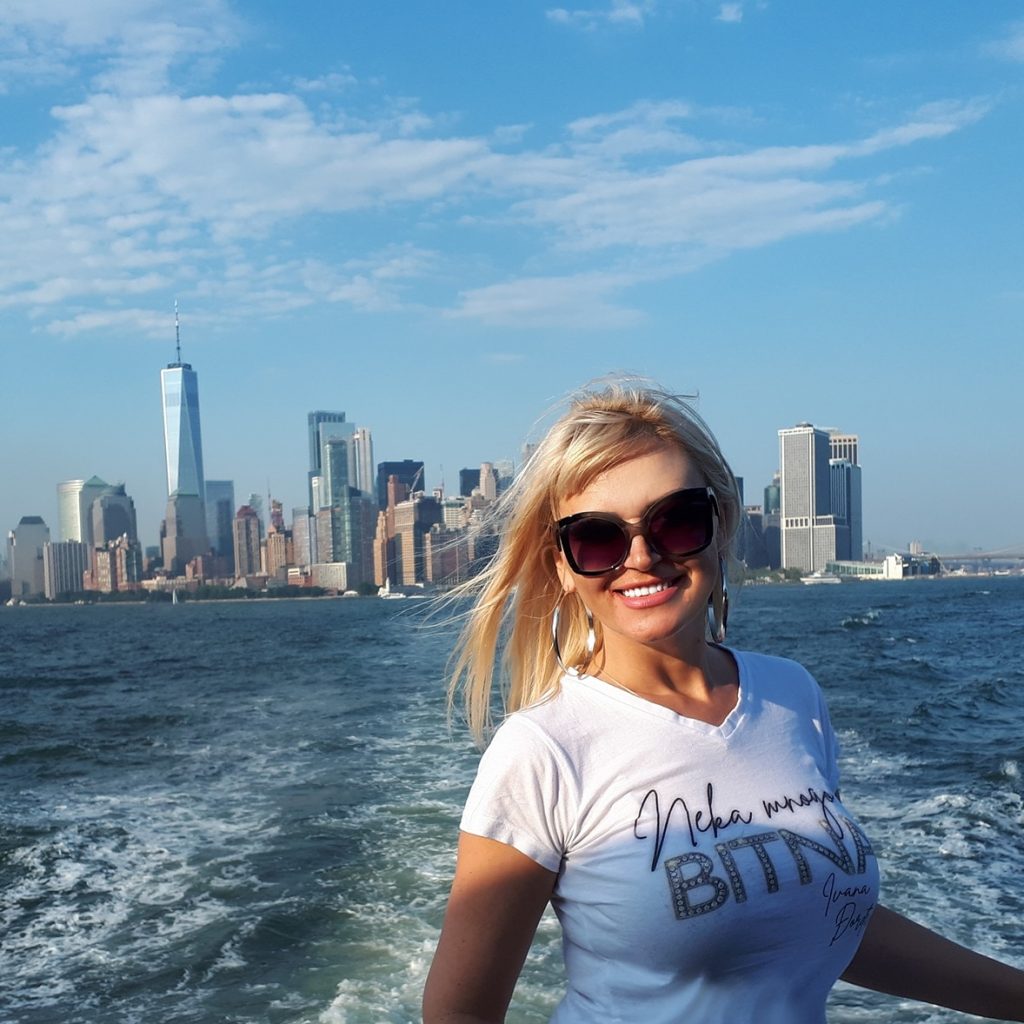 My sign of support to NYC, now, april 2020
A little less than a year, life took me to New York. And now, these days all my minds are there. I miss every step I made on Fifth Avenue, every smile I got that few days on NY streets.
Last year I had to many things in one month, that I didn't had time to dedicate myself to every destination where I was. If you understand me, I couldn't have time enough to repack my suitcases.
When we are talking about Fifth Avenue, I will never forget scene where I am giving my phone to my friend Amra to make a picture of me in the midlle of the street. I was little afraid, I have to tell you, but all for good picture.
Traffic lights changed somehow illogical, and river made of people droped in my picture. I was wait a moment when is red for people and somehow there weren't cars on the street. That was one second! I steped on the midlle of street, gave my phone to Amra and Aya, and tell them to take few pictures fast! But…when I was on the street, somehow from street diagonall than me, I saw the bus! Omg…Bus!
In that moment, I didn'have time to think what will happened if I stay there and I desided to raise my hand to bus driver, look him into the eyes and I am sure he knows that I want him to stop. He stoped and I shout:
It lasts maybe 5 or 6 seconds but in my head it seems like 5 hours. But I made it! My picture is here. I am coming to predestrian crossing where I got smiles and aplauses of people who were there . One lady comes to me and says:
You actually stopped the traffic! It suites you! Bravo!
We are going down to Bryant Park and finally to our hotel near Cenral Park. I wasn't fascinating with skyscapers, I saw something similar in other parts of the world, but I love the easy way of living here. Lot of people said that is the fastest city in the world, but for me everything here is very logical and so normal. Maybe it 's because I am on vacation. We are comming to the Nikola Tesla's square. For everything which has light today and for modern technologies we could say thanks only to him – Tesla. I was watching unbelieveble architecture, and finally we were in front of Rockfellers Center. I stand under board with his letter to the hummanity. With golden letters, one of the richest man of the world, at the end was writting about bellievings, not about the money. The point is in that – no matter how money you have, or how rich you are, you can't sleep in two beds, or eat two dinners at the same time.
But is god to know that you don't have borders.
I am coming to Tiffany's. Remember the famous movie with Odrie Happbern? That Tiffany, yes. Doorman opens the door and I run inside like little girl in candyshop! Or Alice in wonderland! My love to jewellery has no limits, that's the fact. But…Tiffany's place. My God. That design and that feeling which I have always when I watch jewellery: One said women business, but I say it simple – it is real love.
Are you with her? – I heard someone ask Amra and Aya and they said yes.
Doorman continues:
She stands out. Who is she?
I am turning to them and we go outside the store. Three of us are the same years, Amra and Aya has black hear, and I am the only blond. And the only who wear orange-fire dress.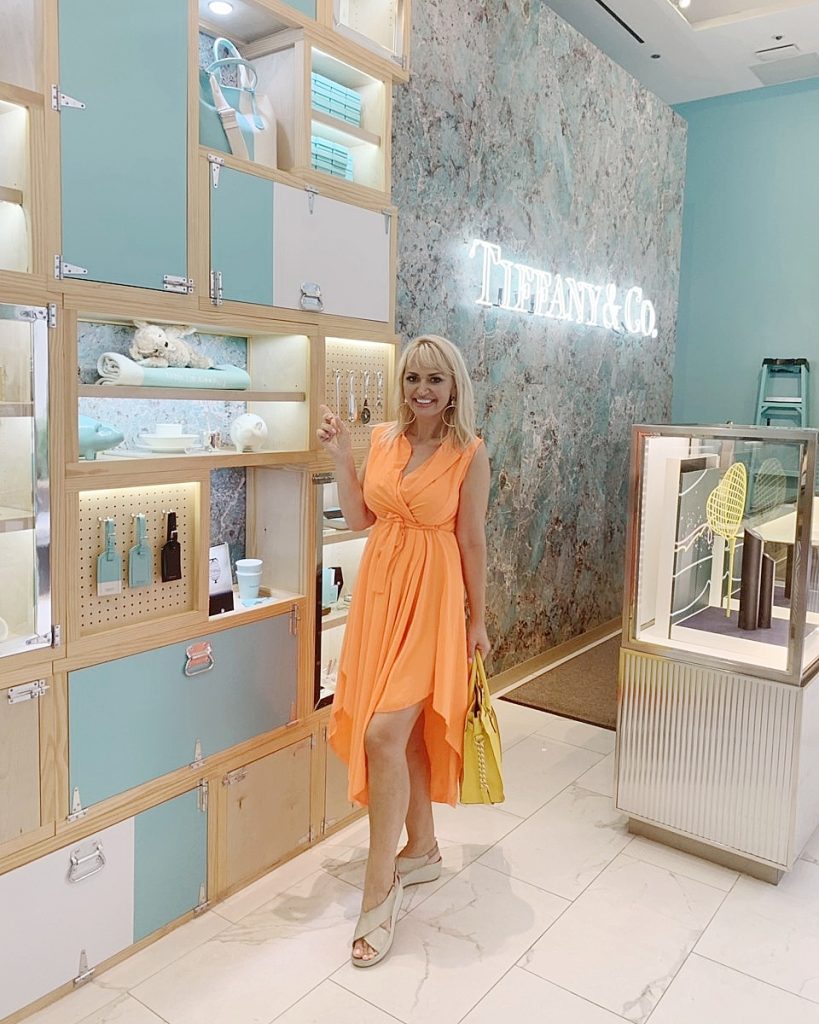 This time Amra and I are Aya's guests. Aya is singer and study tourism in NY. Tall, thin, with honest big eyes. I met her by accident. And interesting wherever in world we are, always is cheerful and positive atmosphere. We finished night in lovely restaurant. Aya's boyfriend Vesko took us on theirs favorite place. What else to say but night for remembering. Great wine, excellent beef steak and good company.
Aya's boyfriend Vesko took us home in convertible car with orange sits, almost the same color as my dress. Aya let me sit forward as good host, no matter that's her place to sit next to her boyfriend. Vesko plays music in our language in the car and I for the first time with wind in the hair feel New York on other way.
I realized that I came to NY and for the first time I heard song "How much I love you, no one talks about, you my bad luck.." No matter I work on music TV and everybody thinks that I know every song, I never thought that music from my country is so exotic when you heard it throw Fifth Avenue in convertible car.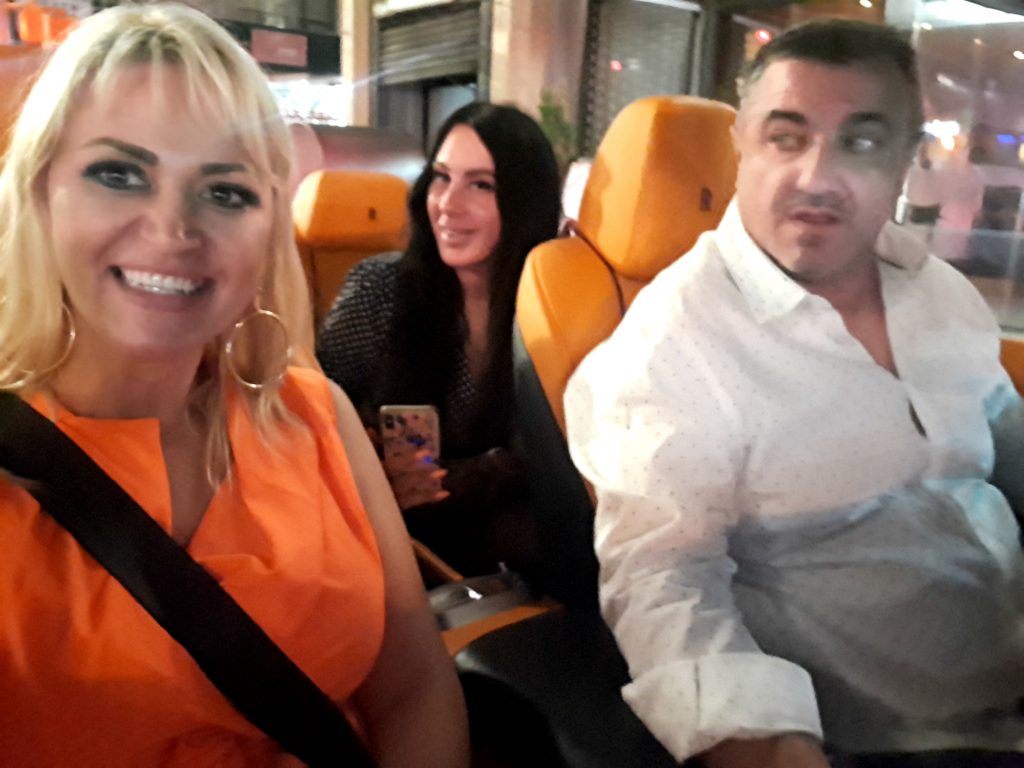 First impression about NY was cosmopolit city. I had impression that I am at home. Central Park and whole story, wide and way of life, metro and of course Statue of Liberty.
Goddess of Liberty with fire in her hand is symbol of this unusual city. On the boat which took us to the State of Liberty was crowd, with lot of tourists. And finally – bad lights for the photos! The opposite light! Enemy of every photography lover! Neighter of one picture wasn't good, but for the first time I wasn't desperate. I know that I will come again! IN America my brain works different. I don't give a damn about my beliefs and outdated thinking patterns which drives me crazy sometimes. If something don't go from the first time ,try it second time! God knows that I will come again. So…maybe I don't have appropriate pictures this time, but next time it will be!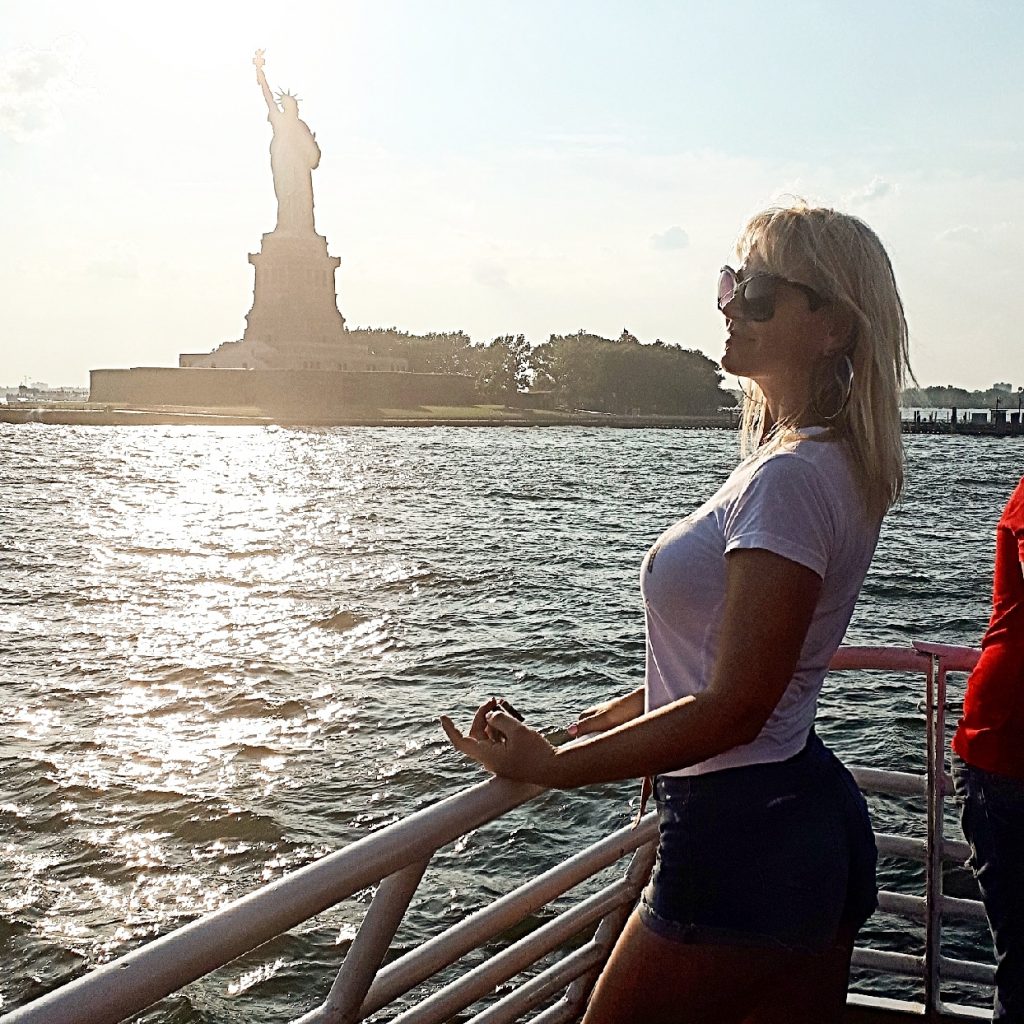 And freedom…freedom was something special for me. Priceless treasure. I never like one ask me where I am going, and when I will come back. That kind of freedom and that kind of width in life. I realized that every way of controlling me was deathfull for that who wants to control me. So..with special attention I watched Statue of liberty and thought how many people in past taste freedom here, for the first time in life.
Theese days, while I am sit in quarantin and wait corona to stop, all my mind are walking throw the NY streets. I miss that city. I miss my no worry feeling. But as I said, I will go again, for sure.
My little NY adventure we finished in Astoria at Aya' s place. Low buildings and that incredible feeling that you are at someone really yours. How years are going, I appreciate more carefree women hanging out with a glass of wine. We are sitting in Amra's Honda and on the way to the Cape Code. This time on Martha's Vineyard. I don't know why, but I think I am fall in love in America. On the first sight. For now, passion takes me there. If love happened in meanwhile, I will let you know.
Travel and enjoyed: Ivana Đorđević
Special tnx to Amra Melkic, Vesko Sutovic, Aya Selenic.