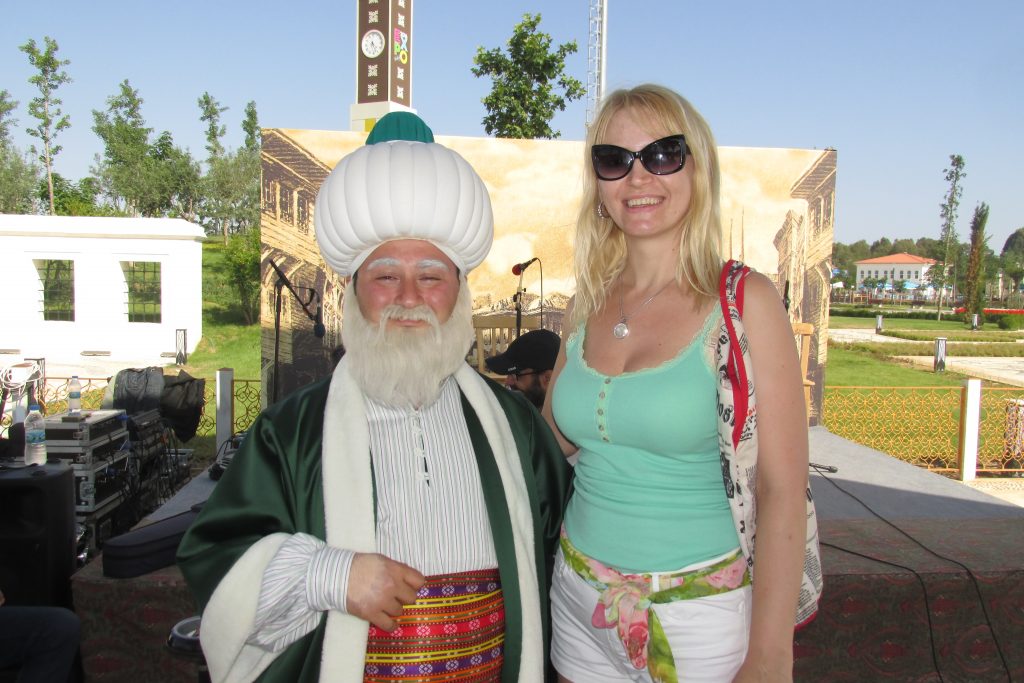 Besides the widely famous tourist offer, this year Antalya opened the door to another attraction. It is EXPO, which is dedicated to ecology and children in this 2016 and it is open from April to the end of October (the exact name is the international horticultural exposition). At the beginning of the tour around this huge complex you will be given a map to help you orientate yourself. It's got futuristic look, and yet it is very simple. There is also a vantage point, so-called The EXPO Tower that is 100 m high from where you can see the entire Antalya region, and the entrance fee to the tower is symbolic. Horticulture from all parts of the world can be seen on a few hectares, and one entire complex is dedicated to the children's animation. There is a Children's Island and Science and technology centre for children, so it is no surprise that regular excursions are organized from all parts of Turkey to visit this place.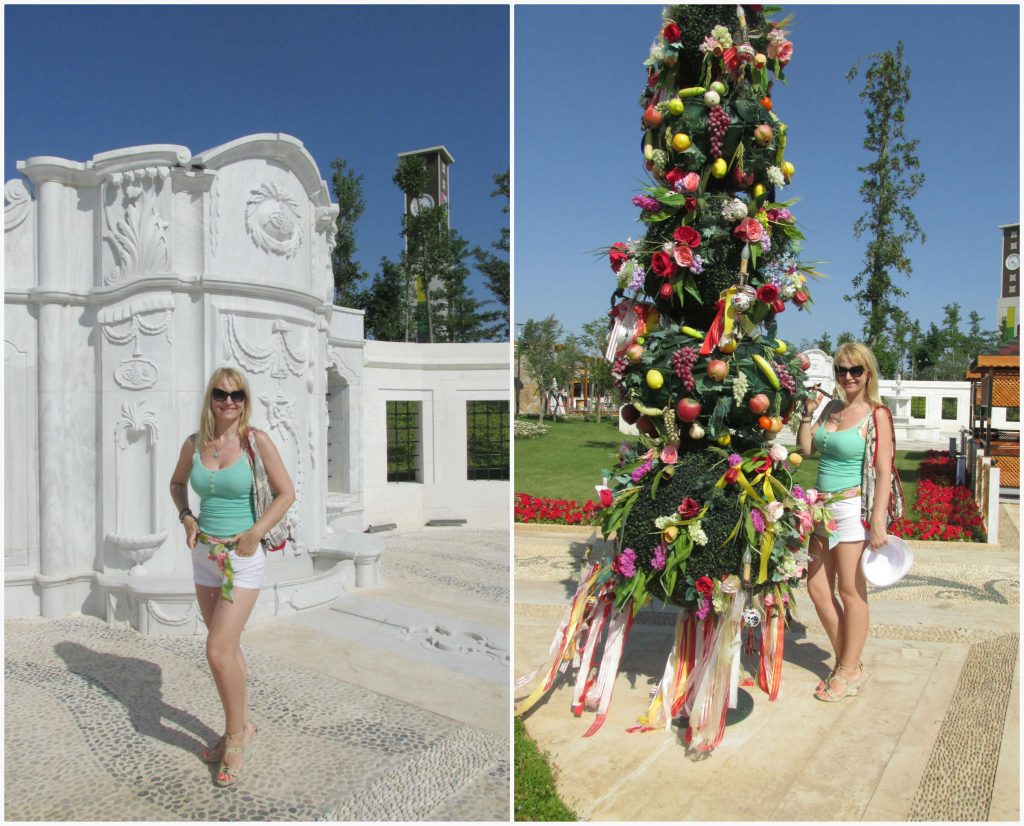 In the part devoted to the gardens from the time of the Ottoman Empire and the way the space of the courtyard was decorated then, you are greeted by hoxha/sultan/the muezzin or otherwise an actor in that costume. You can drink tea or coffee with him in a separate room in the shade, or help yourself to Turkish delight. If you don't want any of that, you can always photograph with that mister in the costume. And how did the Ottoman garden look like? It's very simple. There's the obligatory fountain, which is made of white stone or marble and shade which is inevitable. Anyone who's ever heard of Hurrem Sultan, in this garden will feel like she's going to show up somewhere because it resembles a lot the exterior of the TV series.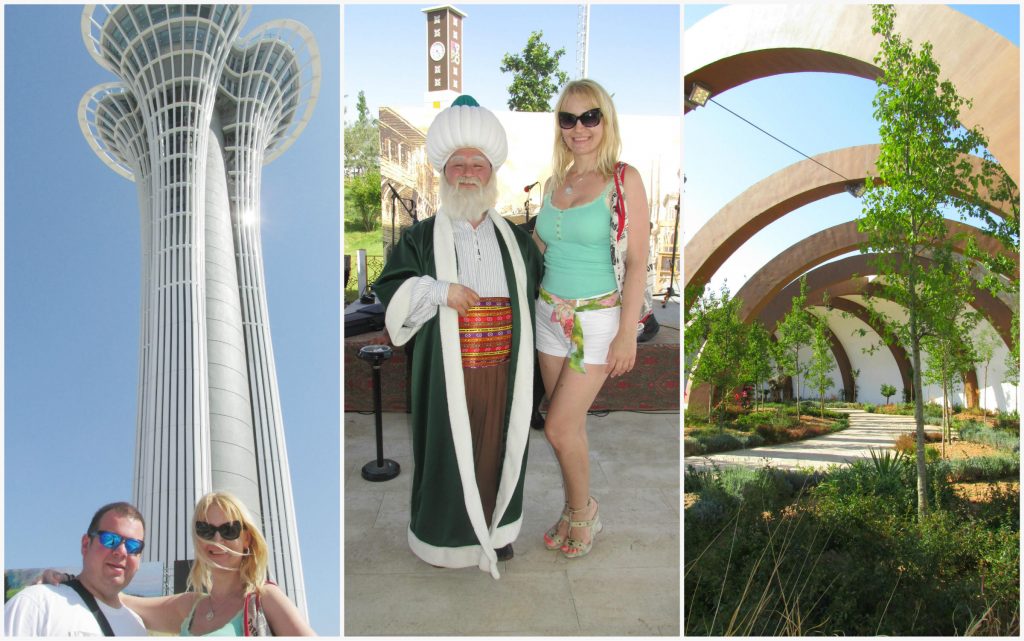 The big Christmas tree at the entrance to the Ottoman garden is decorated with flowers and fruits that symbolize progress and prosperity. It is interesting that refreshment is available everywhere or you can just get in the shade and help yourself to delicacies such as nuts or Turkish delight. As you go further through EXPO, you become aware of what can be made of grass, flowers and vegetation in general. My favourite is definitely the lady in the picture holding a butterfly as well as the camel in the distance. Everything on it and around it is literally made from different types of flowering plants.

In addition to all the natural beauty of this part of Turkey, the interesting thing is that many of you asked me is it worth to go to the EXPO and what this attraction has to offer. It offers above all a completely different view of ecology, endless space and it's not worth coming if you don't have at least three hours to spare. Recharge the batteries of your cameras and phones, wear flat, comfortable shoes and take it slowly… You wouldn't believe what can be made of flowers and grass, especially if you join a strong desire to fascinate tourists and effective realization.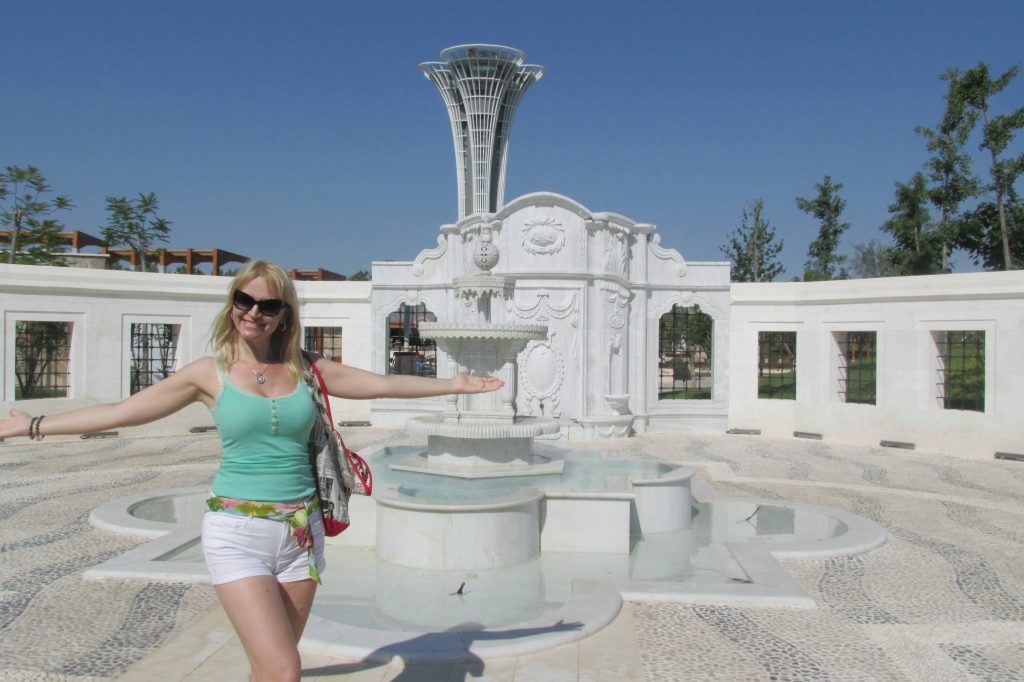 Traveled and enjoyed: Ivana Đorđević
Touristic support: Travel agency "Big Blue", Belgrade
Translate: Viktorija Perić